International Photography Conference Speaker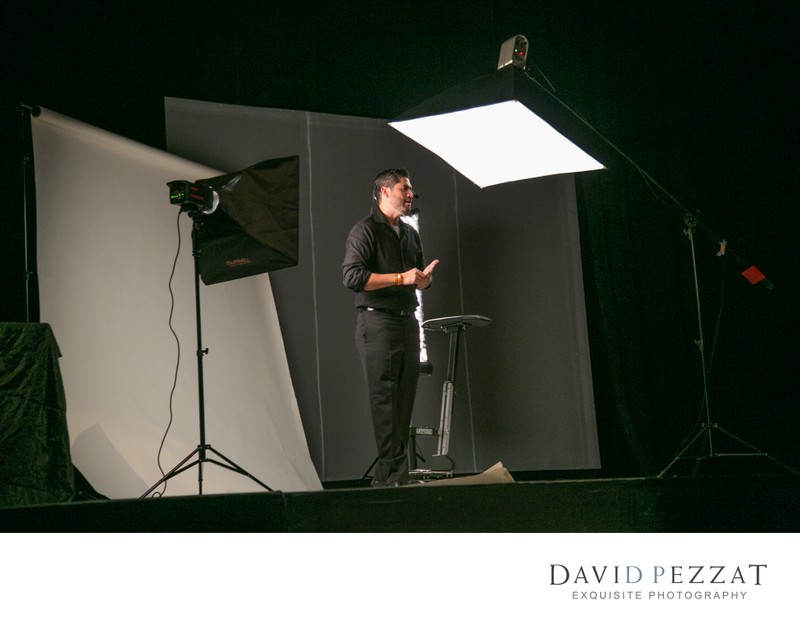 2012 - WPPI | Wedding & Portrait Photography International Conference in Las Vegas, USA
2012 - Convencion de Fotografos de Colombia in Medellín, Colombia
2012 - SMFP | Sociedad Mexicana de Fotografos Profesionales in Guanajuato, Mexico
2012 - BodaF in Queretaro, Mexico
2013 - Foro de Fotografos in Rosario, Argentina
2013 - Foro de Fotografos Webniar www.fotografos.net
2014 - Actitud Comunidad in Guadalajara, Mexico
2017 - SMFP | Sociedad Mexicana de Fotografos Profesionales Toluca, Mexico
David Pezzat is a highly esteemed international photography conference speaker who has made a significant impact on the industry. With his wealth of knowledge and extensive experience, David has become renowned for his captivating presentations and thought-provoking insights. His passion for photography shines through as he shares his expertise with fellow photographers, inspiring them to push their boundaries and explore new creative avenues.
Known for his dynamic speaking style, David engages audiences with his charismatic personality and genuine enthusiasm. His presentations are not only educational but also entertaining, leaving attendees feeling inspired and motivated to elevate their own photography skills. David covers a wide range of topics, including composition techniques, storytelling through images, and leveraging technology to enhance creativity. His ability to break down complex concepts into easily digestible nuggets of information makes his sessions accessible to photographers of all skill levels.
One of the key highlights of David's presentations is his ability to showcase his own breathtaking portfolio. He effortlessly weaves together stories behind his most iconic photographs, sharing the challenges he faced and the techniques he employed to capture those remarkable moments. Through his work, he demonstrates the power of photography to evoke emotions and tell compelling stories that transcend cultural boundaries.
In conclusion, David Pezzat's contributions to the international photography conference circuit are invaluable. His passion, expertise, and engaging speaking style have earned him a well-deserved reputation as a sought-after speaker. Photographers who have had the opportunity to attend his sessions walk away with newfound inspiration and a deeper understanding of the art of photography. David continues to inspire and empower photographers worldwide, leaving an indelible mark on the industry.
Photography Conference Speaker