Wedding Day Timeline: A Template for Perfect Timing
When it comes to your wedding day, timing is everything. A well-thought-out timeline ensures that you, your bridal party, and your vendors know what's happening and when. This minimizes stress and helps your day flow smoothly. Here's a template to guide you in creating the perfect wedding day timeline.
Morning Preparation - Approximately 4-6 Hours Before the Ceremony
Hair and Makeup
Allow 2-3 hours for hair and makeup for the bride and bridal party. This provides enough time for touch-ups or adjustments if needed.
Photography
Have your photographer arrive during the final stages of hair and makeup to capture those candid moments.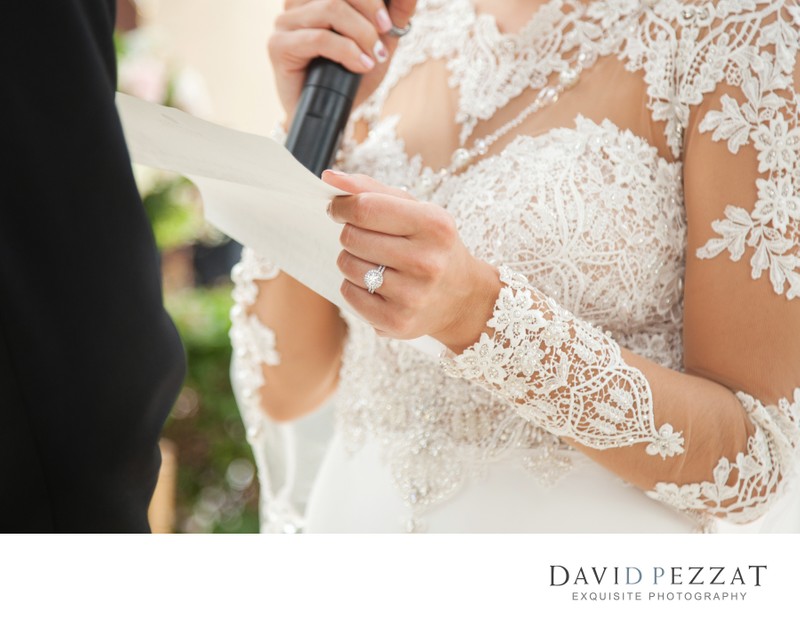 Breakfast
Ensure that you and your bridal party have a light, healthy breakfast.
Dressing
Allow at least 1 hour to get dressed. This will also be the ideal time for your photographer to take some beautiful shots of the bridal party.
Ceremony - Approximately 30-60 Minutes
Guests Arrival
Guests usually start arriving 30 minutes before the ceremony. Make sure ushers are present to guide them to their seats.
Bridal Party Arrival
The bridal party should arrive 15 minutes before the ceremony starts.
Ceremony
Most ceremonies last 30 to 60 minutes. If you're having a religious ceremony, it might take longer, so plan accordingly.
Post-Ceremony - Approximately 1-1.5 Hours
Receiving Line or Cocktail Hour
This is the time when you can greet your guests. This usually lasts for about 30 minutes to 1 hour.
Photography
Allow at least 1 hour for family portraits, bridal party photos, and photos of the newlyweds.
Reception - Approximately 3-5 Hours
Grand Entrance and First Dance
As soon as you enter, you can have your first dance. This takes about 5-10 minutes.
Dinner
Allow 1-1.5 hours for dinner service. If you're having a buffet, it might be quicker.
Toasts and Speeches
Schedule toasts during dinner, which usually last around 30 minutes.
Parent Dances
The father-daughter and mother-son dances take about 10 minutes.
Cake Cutting
This takes about 10-15 minutes and usually signals that it's okay to leave for guests who don't plan to stay late.
Open Dance Floor and Bouquet Toss
This lasts until the end of the reception. The bouquet toss usually happens about 1 hour before the end.
Send-off
Plan a send-off if you wish, with guests lining up to send you off as newlyweds.
A Few Tips:
Share your timeline with your vendors, bridal party, and family.
Build buffer time into your schedule for unexpected delays.
Assign someone you trust to keep an eye on the time and make sure things are running smoothly.
Remember, this template is just a guide. Every wedding is unique, so feel free to adjust this timeline to suit your special day. The key is to be organized but also flexible, so you can enjoy every moment.