Subscribe to a free photo shoot giveaway.


Drop Your Email and Subscribe to




Our Monthly Free Photoshoot Giveaway.
📸
Are you ready to step into the spotlight and capture your unique essence in stunning photographs? Look no further because David Pezzat Photographers is here to make your dream a reality!
We're thrilled to give one lucky individual a chance to shine in our Monthly Photo Shoot Giveaway every month. Here's your opportunity to experience a 45-minute photography session with the talented David Pezzat. Whether you're seeking captivating engagement photos, headshots that exude confidence, personal branding shots that tell your story, or lifestyle images that reflect your essence – this is your moment.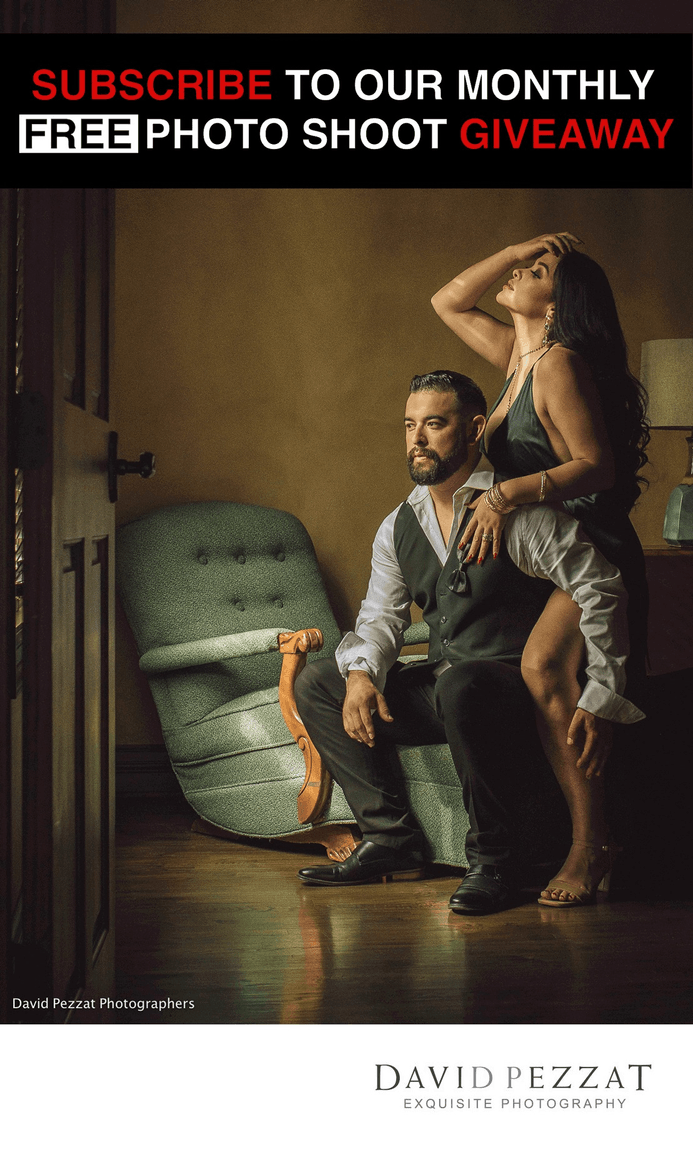 •Before signing up, please read our terms and conditions below. 📖
Free Photo Shoot Giveaway - Terms and Conditions
By participating in our Monthly Free Photo Shoot Giveaway, you agree to the following terms and conditions:
Prize Description: The prize consists of a 45-minute photography session offered by David Pezzat Photographers. This session is valid for up to two individuals and is limited to Engagement, Headshot, Personal Branding, Couple Photoshoot, or Lifestyle Session.

Expiration Date: The prize must be redeemed within 30 days from the date the winner is announced.

Booking Procedure: The winner must contact David Pezzat Photographers, within 5 days of winning the giveaway to arrange a suitable time and date for the photoshoot. The photographer, David Pezzat, will determine the session's time, date, and location within a 20-mile radius of downtown San Antonio.

Usage Rights: Photography captured during the session may be used for marketing purposes on David Pezzat Photographers' website (www.davidpezzat.com) and all of David Pezzat Photographers social media platforms. By participating in this giveaway, you grant permission for your images to be used for promotional and marketing purposes.

Non-Transferable: The prize is non-transferable, non-exchangeable, and has no cash value.

Participants: Participants must be 18 years old to enter the giveaway.

Winner Selection: The winner will be randomly selected from eligible entries and announced on our social media platforms.

Liability: David Pezzat Photographers is not responsible for any injury, loss, or damage that may occur during the photoshoot.

Privacy: Any personal information collected during the giveaway will be used solely to select and contact the winner and for David Pezzat's email marketing, such as newsletters, announcements, updates, and giveaways.


Modification or Cancellation: David Pezzat Photographers reserves the right to modify, suspend, or cancel the giveaway without prior notice.

Compliance: Participants must comply with all applicable laws and regulations.
By entering the Monthly Free Photo Shoot Giveaway, you acknowledge that you have read, understood, and agreed to these terms and conditions. Good luck, and we look forward to capturing beautiful moments with you!